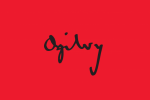 Ogilvy & Mather,
New York
Follow
Update
636 11th Avenue
New York, New York 10036
United States
Phone: (+1) 212 237 4000
Fax: (+1) 212 208 4528
Number of Employees: 22950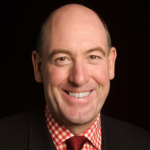 Miles Young
Worldwide Chairman and Chief Executive Officer, Ogilvy & Mather
Miles Young was educated at Bedford School and New College, Oxford. His career in advertising has spanned Lintas, Allen Brady & Marsh and Ogilvy & Mather, which he joined in 1983. Miles was appointed to the Board of Ogilvy & Mather Advertising in London in 1986 and Client Services Director in 1988. In February 1990, he became Managing Director of Ogilvy & Mather Direct in London. He was a Regional Director of Ogilvy & Mather Direct Europe from 1990 to 1995. From 1994 to 1995, he had the additional responsibility of setting up and running the IBM account in Europe which had previously been held by some 40 separate agencies. This included setting up a dedicated service hub in Paris for both advertising and direct marketing; Miles has lectured and written widely on the subject of integrated marketing, a special interest. In September 1995, he moved to Hong Kong to take the position of Chairman of Ogilvy & Mather Asia Pacific, and served on the Board and Executive Committee of Ogilvy & Mather Worldwide. During this period, Ogilvy & Mather grew significantly in size and market share, and was repeatedly acknowledged as "Agency of the Year" by Media magazine. He represented WPP's corporate interests in Asia, in addition to his Ogilvy responsibilities. Miles is cofounder of the Ogilvy-Tsinghua Program for Public Branding, a joint venture with Tsinghua University in Beijing, and a member of the Advisory Board of the Tsinghua School of Journalism. He is also an Economic Consultant to the Jiangsu, China Provincial Government and a visiting Professor at Xiamen University. Miles is a member of the Board of the US Pakistan Business Council in Washington, D.C. and the Prime Minister of Turkey's Investment Advisory Council. In addition, he is a member of the Board of the Museum of Arts and Design in New York. He assumed the position of CEO of Ogilvy & Mather Worldwide in January 2009, and is based in New York.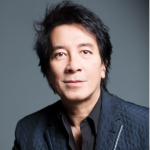 Tham Khai Meng
Worldwide Creative Director, Ogilvy & Mather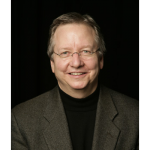 John Seifert
CEO and Chairman, Ogilvy & Mather North America
John was appointed Chairman of Ogilvy & Mather North America in January 2009. He is a 30-year veteran of Ogilvy & Mather Worldwide, and a member of Ogilvy's Executive Committee and Worldwide Board. Previously, John was the Chairman of Ogilvy's Global Brand Community, where he oversaw a portfolio of 25 global clients representing nearly $1 billion in income across all of Ogilvy's 360 Degree communications disciplines. John has worked throughout the Ogilvy worldwide network in client leadership and general management positions in Los Angeles, Chicago, Bangkok, Singapore, and New York. He dropped out of the University of Southern California after three years to join Ogilvy as an intern in 1979. His first accounts -- Universal Studios, Mattel Toys, and Mattel Electronics – hooked him on advertising for life. He joined Ogilvy Chicago in 1983 to run several divisions of the Sears retail business, including the launch of Sears Business Systems Centers, an early entry into the personal computer revolution. In 1986, he began an international tour, joining Ogilvy Thailand as General Manager/Director of Client Service. In 1988, John was promoted to Country Manager of Ogilvy Singapore (the region's most recognized creative agency), responsible for Ogilvy's integrated communications disciplines of advertising, direct marketing, public relations, and sales promotion. While in Asia, he led brand communications teams for a wide array of global, regional, and local clients in a variety of business sectors including packaged goods, retail, luxury, industrial, financial services, IT, travel and entertainment. In 1992, he moved to New York to lead Ogilvy's American Express account globally. Since 1999, John has led multi-discipline global brand teams serving BP (John led the development of the "Beyond Petroleum" corporate campaign), DuPont, Siemens, and many others. John is a frequent lecturer at universities and business forums around the world on the subject of "new age" branding. He's an avid golfer as well as a devoted student of history and neoclassical architecture. (He's also a very proud father of two sons – both of whom managed to graduate from respected universities and enter the advertising business!)
Shelly Lazarus
Chairman Emeritus, Ogilvy & Mather
Phone: (+1) 212 237-4000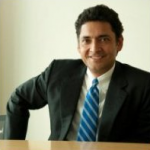 Jaime Prieto
President, Global Brand Management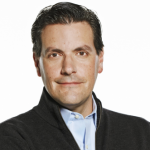 Lou Aversano
CEO, Ogilvy New York
Adam Tucker
President, Ogilvy & Mather Advertising, New York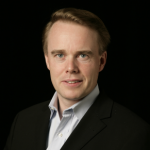 Colin Mitchell
Worldwide Planning Director, Ogilvy & Mather
Colin joined Ogilvy in 1999 as the Group Planning Director on IBM. In 2004 he became Chief Strategy Officer for New York, and then North America. In his time at Ogilvy he has worked on several of the agency's big brand transformations, including BP, Cisco, Time Warner Cable, Unilever, DHL, Kaplan and many others. He has won two Grand Effies. Before Ogilvy, Colin worked at Cliff Freeman & Partners, where he worked on the Cannes-winning Budget Rent-a-Car and Outpost.com campaigns. He started his career at BMP (now DDB) in London as an apprentice planner. Colin is on the board of the Advertising Education Foundation. He has written for the Harvard Business Review and The Wall Street Journal and has been profiled by Advertising Age. Colin grew up in Scotland and now lives in New York City with his wife and three excessively young children.
Lauren Crampsie
Worldwide Chief Marketing Officer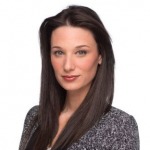 Simone Oppenheimer
Director of Business Development North America
Phone: (+1) 212 237-5919
Fax: (+1) 212 237-7202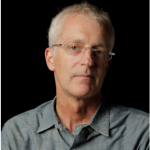 Steve Simpson
Chief Creative Officer, Ogilvy & Mather North America
Steve began his advertising career in Chicago with a nowdefunct agency (you make the connection). He next spent six years at Hal Riney & Partners in San Francisco before joining Goodby, Silverstein & Partners in 1990, where he became partner and creative director. He was a member of the 7-partner management team during that's firm's period of enviable business and creative growth. In August 2010, Steve joined Ogilvy & Mather as Chief Creative Officer for North America, with Worldwide Chief Creative Officer duties for IBM. Across his career, Steve has worked with such diverse brands as HP, the Commonwealth Bank of Australia, The Wall Street Journal, The New Yorker, Nike, Porsche, Adobe, Emerald Nuts, the NBA and Norwegian Cruise Line. Steve's work has won every major industry award several times over—Gold at Cannes, The One Show, The Art Director's Club of New York, the Clios, Effies, ANDYs. He has twice won the MPA Kelly Award, as well as its Copywriting award. He has been named to Creativity magazine's "50" leaders in media and technology three times. In 2003 his "Fresh TV" campaign for Chevys Mexican Restaurants was inducted into the Clio Hall of Fame. In Spring 2009, he began writing a regular guest column for Adweek magazine. Steve holds a B.A. in Political Science from DePauw University, and an M.A. in English Literature from the University of Chicago.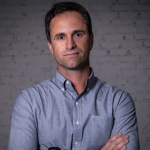 Chris Garbutt
CCO, New York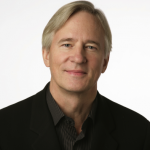 Brian Featherstonhaugh
CEO, Ogilvy Worldwide
Dimitiri Maex
President, OgilvyOne