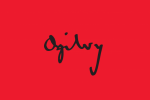 Ogilvy & Mather,
New York
Follow
Update
636 11th Avenue
New York, New York 10036
United States
Phone: (+1) 212 237 4000
Fax: (+1) 212 208 4528
O&M North America Wins 18 Effie Awards, Ranked Most Effective Agency
May 24, 2012
NEW YORK, NY, May 24, 2012 – Ogilvy & Mather North America was ranked as the most effective agency in North America by the Effie organization at its annual awards gala recognizing "Ideas that Work." In addition, O&M client IBM was named as the most effective brand by the Effie organization and the second most effective advertiser in recognition of the eight Effie awards won and the success of that work in delivering results.
O&M won a total of 18 Effie Awards, including five Gold, eight Silver and five Bronze. The total number of awards and the points awarded for Gold pushed Ogilvy & Mather to the number one most effective agency brand in the annual Effie Index rankings for North America. WPP was ranked as the most effective holding company in North America.
"Effie is the gold standard in awards representing not just great work but great work that gets results," said John Seifert, Chairman & CEO of Ogilvy & Mather North America. "It is a great honor for Ogilvy and our clients to have demonstrated such great success where it counts – with work that sells – something our founder David Ogilvy espoused every day."
The agency and its client IBM won a total of eight Effies, for the Smarter Planet campaign and the IBM Watson campaign.
"It is encouraging to see work that resonates with IBM Clients and the world at large recognized for its business and brand building effectiveness," said John Kennedy, VP Corporate Marketing for IBM.
Three Gold Effies went to campaigns for IBM on behalf of "Watson" and "Smarter Planet" initiatives. Gold was also awarded to O&M Chicago for Truvia Sweetness Stories. In additional, IKEA's The Life Improvement Store was awarded Gold at the Shopper Marketing Effie Awards.
Work for IBM also won five Silver Effies. O&M Chicago won a Silver Effie for CDW's People Who Get IT campaign, and O&M New York/O&M Chicago received a Silver Effie for UPS's We Love Logistics campaign. Two Bronze Effies were awarded to O&M Toronto for Dove's Singin' in the Rain. A Bronze Effie was also awarded to O&M Atlanta for Zoosk's Online Dating, Your Way campaign and to O&M New York for IKEA. Neo@Ogilvy contributed to several of the agency's Effies as well as the Bronze Effie for Lenovo.
Ogilvy & Mather
Ogilvy & Mather is one of the largest marketing communications companies in the world. Through its specialty units, the company provides a comprehensive range of marketing services including: advertising; public relations and public affairs; branding and identity; shopper and retail marketing; healthcare communications; direct, digital, promotion and relationship marketing. Ogilvy & Mather services Fortune Global 500 companies as well as local businesses through its network of more than 450 offices in 120 countries. It is a WPP company (NASDAQ: WPPGY). For more information, visit www.ogilvy.com.