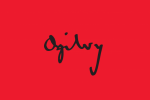 Ogilvy & Mather,
New York
Follow
Update
636 11th Avenue
New York, New York 10036
United States
Phone: (+1) 212 237 4000
Fax: (+1) 212 208 4528
Ogilvy & Mather cleans up at CLIO Awards
May 16, 2012
NEW YORK, NY, May 16, 2012 – Ogilvy & Mather was honored at the 53rd Annual Clio Awards in multiple categories recognizing outstanding work and creative achievements.
The Clios named the agency Network of the Year for award-winning work throughout the Ogilvy network, including executions for TEDx from Buenos Aires, IBM "Think Exhibit Posters" from New York, Unicef "Costume" from Santiago, Chile, and the Irish Society for the Prevention of Childhood Cruelty (ISPCC) from Ireland.
"It is terrific to be recognized by your peers. I am thrilled at the diversity of creativity coming from all our global offices. This award goes to our clients and to everyone in the network," said Tham Khai Meng, Worldwide Chief Creative Officer of Ogilvy & Mather, who accepted the award at the Clio Awards. He noted that 23 Ogilvy & Mather offices won awards contributing to the Network of the year honor.
Longtime Executive Chairman of Ogilvy & Mather India, Piyush Pandey, was named winner of the Clio Awards Lifetime Achievement Award.
In presenting the award to Mr. Pandey, Ogilvy & Mather Chairman Shelly Lazarus said, "Over his 30 year career, Piyush has won over 600 awards and is known in his native India as the 'godfather' of modern advertising. My favorite thing about Piyush is that he doesn't think of advertising as a job. As he says, 'When you're having so much fun, how can you call it work?' Congratulations to my long-time friend and collaborator on such a well-deserved achievement."
Also at the Clio Awards, Memac Ogilvy Tunis won the Grand Clio in Innovative Media for "The Return of Dictator Ben Ali." This multi-platform effort drove Tunisians to vote for the country's president by reminding the country of its past under dictatorship.
"This campaign succeeded in achieving a record 88% voter turnout," said Ogilvy's Tham Khai Meng. "This is advertising playing its greatest role. It demonstrates the power we have to make the world a better place."
"The breath of work seen from Ogilvy & Mather this year was truly astounding. The recognition they are receiving is well-deserved and I believe that they are not just having a great year, I expect to see them dominating the creative landscape for some time to come," said Karl Vontz, Director of the CLIO Awards.

Ogilvy & Mather
Ogilvy & Mather is one of the largest marketing communications companies in the world. Through its specialty units, the company provides a comprehensive range of marketing services including: advertising; public relations and public affairs; branding and identity; shopper and retail marketing; healthcare communications; direct, digital, promotion and relationship marketing. Ogilvy & Mather services Fortune Global 500 companies as well as local businesses through its network of more than 450 offices in 120 countries. It is a WPP company (NASDAQ: WPPGY). For more information, visit www.ogilvy.com.