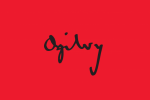 Ogilvy & Mather,
New York
Follow
Update
636 11th Avenue
New York, New York 10036
United States
Phone: (+1) 212 237 4000
Fax: (+1) 212 208 4528
Ogilvy & Mather invests in young talent at Cannes Lions
June 18, 2012
Cannes, France, June 18, 2012 – Integrated advertising and marketing communications agency, Ogilvy & Mather has announced a series of initiatives to nurture young talent, spearheaded by their sponsorship of the Cannes Young Lions Competition 2012.
Ogilvy's sponsorship and presence in the Young Lions Zone will further inspire the younger delegates, with a focus on social, mobile and the digital technologies that enable them. The Festival Programme and the Lions Daily News will each feature a press campaign supporting the sponsorship, centered on the statement: "Ogilvy & Mather is proud to nurture the young."
Tham Khai Meng, Worldwide Chief Creative Officer of Ogilvy & Mather, said: "Investing in fresh creative blood for the future is paramount to the on-going growth of the advertising, marketing and communications industry. At Ogilvy we believe in this passionately and we are dedicated to nurturing and inspiring our industry's young creatives, not just at Ogilvy with our Young Stars programme, but throughout our entire industry."
Thomas Crampton, Asia Pacific Director of Social@Ogilvy, will lead a master class focusing on 'Socialising Your Job'. The session is targeted at younger delegates and will cover the social-based skills that will help them be more successful. During Crampton's practical class, participants will contribute their own ideas on how to deliver business value as well as great creative.
The Young Lions sponsorship dovetails with Ogilvy's on-going Young Stars Competition. Ogilvy launched this initiative in 2011 to foster and promote young talent throughout the Ogilvy network. This year Young Stars winners will enjoy an all-expenses paid trip to the Cannes Lions Festival 2012, where they can participate in seminars and activities across the Festival. There is also a Young Stars Daily Briefing dedicated to Ogilvy's younger delegates. The strong line-up of speakers includes Jim Stengel, Leonardo O'Grady, Graham Fink and Johnny Hornby.

Ogilvy & Mather
Ogilvy & Mather is one of the largest marketing communications companies in the world. Through its specialty units, the company provides a comprehensive range of marketing services in-house including: brand advertising; direct marketing; interactive; digital and targeted media; brand identity; retail and in-store promotions; trade/event marketing, public relations; CRM and loyalty marketing; fast-track, low-cost delivery; analytics and research capabilities; strategic partnerships; branded content and entertainment; multicultural marketing, and sustainability marketing. Ogilvy & Mather services Fortune Global 500 companies as well as local businesses through its network of more than 450 offices in 120 countries. It is a WPP company (NASDAQ: WPPGY). For more information, visit www.ogilvy.com.