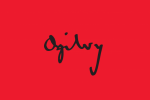 Ogilvy & Mather,
New York
Follow
Update
636 11th Avenue
New York, New York 10036
United States
Phone: (+1) 212 237 4000
Fax: (+1) 212 208 4528
Ogilvy & Mather names three to Worldwide Creative Council
September 17, 2012
NEW YORK, September 17, 2012 - Worldwide Chief Creative Officer of Ogilvy & Mather, Tham Khai Meng, announced today that three senior creative executives, Fran Luckin, Miguel Ruiz and Dr. Stephan Vogel have been elected to the agency's Worldwide Creative Council.
The O&M Worldwide Creative Council is a select group of the agency's most senior, top creative talents representing different disciplines and worldwide offices. The Council was initiated by agency founder David Ogilvy to spearhead the company's quest for great ideas and brilliant creative for the benefit of clients. Mr. Ogilvy was the first Chairman of the Council and Mr. Tham is the current Chairman. There are currently 15 members including the three new additions announced today.
Earlier this year, the Council and Mr. Tham led O&M to victory at the Cannes Lions Festival by winning Network of the Year for the first time in the agency's history.
"Fran, Miguel and Stephan are each highly awarded and respected creative leaders who have made significant contributions to the creative output and reputation of the agency. They are stellar additions to the Creative Council," noted Mr. Tham.
Fran Luckin is Executive Creative Director of O&M Johannesburg and has been with the agency since 2003. She is ranked one of the top five creative directors in South Africa, and was named as one of the top ten most influential people in South African advertising in The Annual 2009 – South Africa's most authoritative compendium of the industry. She has won countless awards, most recently Film Gold at Cannes and South Africa's first Film Gold at the One Show. She has judged film at Cannes, radio at the Clio Awards and served on the panel of the Art Directors Club of New York and the London International Awards. She judges each year on the Advertising panel of South Africa's Loerie Awards.
Miguel Ruiz joined the agency's Mexico office in 1999 as a copywriter and quickly rose through the ranks to his current position as Vice President of Creative. His work for brands such as Gillette, Hershey's, IBM, Land Rover, Mattel, Mexicana de Aviación and Pizza Hut has been recognized by the top advertising festivals, including Cannes Lions Festival, New York Festivals, FIAP, Clio Awards, San Sebastian Festival and El Circulo de Oro. In 2010 he was named Mexico's Best Creative Director by El Circulo de Oro and followed that by winning Mexico's first Gold Lion in Film at Cannes in 2011.
Dr. Stephan Vogel is Chief Creative Officer of O&M Germany. He joined the agency as a copywriter in 1997 and was appointed head of the creative department in 2009, and has since consolidated the creative teams across the agency's operations in Germany. He has won numerous awards at international shows such as D&AD, London International Awards, Clio Awards, Art Directors Club of New York, One Show and Cannes Lions Festival – and secured 20 Cannes in the last few years. He holds a doctorate in psychology and scientific theory, and has authored two books on these subjects.
Press Contact
Germany: Angelika Boese, angelika.boese.@ogilvy.com
Mexico: Manuel Juarez, manuel.juarez@ogilvy.com
S. Africa: Tarryn Pitchers, tarryn.pitchers@ogilvy.co.za
Ogilvy & Mather
Ogilvy & Mather is one of the largest marketing communications companies in the world. In 2012, O&M was named Cannes Lions Network of the Year and Most Effective Agency Network by the Effies Global Effectiveness Index. The company is comprised of industry leading units in all of the following disciplines: advertising; public relations and public affairs; branding and identity; shopper and retail marketing; healthcare communications; direct, digital, promotion and relationship marketing; consulting, research and analytics capabilities; branded content and entertainment; and specialist communications. O&M services Fortune Global 500 companies as well as local businesses through its network of more than 450 offices in 120 countries. It is a WPP company (NASDAQ: WPPGY). For more information, visit www.ogilvy.com, or follow us on Twitter at @OgilvyWW and on Facebook.com/Ogilvy.