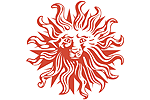 Publicis New York,
New York
Follow
Update
950 Sixth Avenue 4 Herald Square
New York, New York 10001
United States
Philosophy & Competitive Advantages
The underpinnings of our mission:
-Creativity has been unleashed
-Consumers are in control and co-creators
-Consumer communities are "channels" of influence
-Creating conversations, not communications
-Listening and learning is preeminent.

Our Mission: Become the destination where the best and brightest people go to co-create the most talked about brands on the planet.

Our Spirit: Lionhearted- a blend of courage and humanity. Our Focus: Create Contagious Ideas that Drive Business.