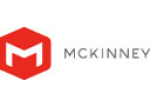 McKinney,
Durham
318 Blackwell Street
Durham, North Carolina 27701
United States
Phone: 919.313.0802
Fax: 919.313.0805
Country Phone Code: 1
Social Bowl 2012 - "Social Bowl 2012"
McKinney
| | |
| --- | --- |
| Title | Social Bowl 2012 |
| Agency | McKinney |
| Advertiser | McKinney |
| Brand | Social Bowl 2012 |
| Product Category | Online Leisure & Entertainment Services |
| Campaign Name | Social Bowl |
| More Information | http://socialbowl.tv |
| Country of Production | United States |
| Language | English |
| Media Type | Web Site |
Story
Before the game, Social Bowl will report on the playing field - who's got maximum social momentum going into the game - and establish a scouting card for each brand player. One week after the game, Social Bowl will share preliminary findings and scouting cards for all brands who chose to advertise. Until the final report is available in April, Social Bowl will blog about insights gleaned during the research and analysis process on Tumblr.
Visit socialbowl.tv and follow @McKinney and @SocialBowl on Twitter to learn about more than just the buzz generated by the multimillion-dollar spots aired between touchdowns and tackles.
Concept
We partnered with EvoApps, whose revolutionary technology can pull a variety of social media metrics: themes, sentiment analysis, share of voice versus correlation metrics, customer acquisition cost, total impressions, increase or decrease of sales, Web traffic, stock price and more. The Social Bowl then uses this information, as it relates to Super Bowl advertising, to serve socialbowl.tv visitors in-depth analysis to help make sense of the Super Bowl social data deluge and provide marketers with answers to some tough questions:
• Who are the winners and losers in terms of netting the most social value? What did they do that I should do as a marketer?
• Does size matter? Should I have bought one spot with a compelling call to action instead of three with none?
• Does debuting a spot before the big game help gain social traction?
• What effect does the creativity of the ad have?
• Do ads that foster co-viewing (using social and mobile and/or tablets while viewing the game) have a greater effect?
Problem
While sites like Brand Bowl measure the bright but temporary social media sparks generated by a spot before, during and right after the big game, Social Bowl analyzes the true, lasting social and brand value of a Super Bowl ad investment.