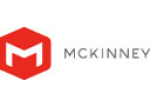 318 Blackwell Street
Durham, North Carolina 27701
United States
Phone: 919.313.0802
Fax: 919.313.0805
Sherwin-Williams - "Chip It!" - McKinney
Chip It!
Sherwin-Williams
Sherwin-Williams
McKinney
United States
Chip It!
| | |
| --- | --- |
| Product Category | Wall & Floor Coverings |
| Date of First Broadcast/Publication | February 15, 2012 |
| Media Type | Interactive |
Story
With a click of a mouse, online images - from any website - can be turned into a palette of paint colors with Chip It!, an interactive tool created for Sherwin-Williams. Chip It! analyses the pixels in each image a user selects, matches what it finds to the closest corresponding Sherwin-Williams paint colors and arranges the top 10 most-used colors in a ChipCard to save, share and print. All in a matter of seconds. Turning a color inspiration into a painted reality is now easier than ever.