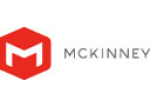 318 Blackwell Street
Durham, North Carolina 27701
United States
Phone: (+1) 919.313.0802
Fax: (+1) 919.313.0805
About Us
Creativity that influences the world — this is the basis for everything we do. We are a creatively led, results-driven group of people working in either our headquarters in Durham, North Carolina, or in our New York City office. Our overall ambition is to help our clients build influential brands by creating big ideas that grab people emotionally and change the way they think and behave. Brands that understand their purpose resonate with consumers because they meet a need in people's lives. We shape the context for our client's brands so that they can influence wherever they aim to go.
This is why the Roaming Gnome is still going strong for Travelocity for over 10 years. This is why the "Color Chips" campaign for Sherwin-Williams continues to gain momentum after three years and why the browser-based app Chip It! was a no brainer. This is why the "Join the Nation" campaign is moving the needle for Nationwide. This is why SPENT, the online game simulating homelessness that we made for pro bono client Urban Ministries of Durham, has been played by 4.5 million people in 216 countries. This is why Mizuno, with only a $1.5 million marketing budget was named the most effective brand in North American at the 2013 Effie Awards.
Every employee is encouraged to take advantage of the McKinney Ten Percent. Modeled on similar programs at Google and 3M, it gives everyone permission to step away from their day-to-day client duties to pursue innovations that bring people and brands together through technology.
Philosophy & Competitive Advantages
Pound for pound, there's no agency in America with our track record of results. We operate from one very simple premise: your success is our success. We win lots of awards, but the one we covet most is the Effie. We've won 35 Effies since 2003 and we're happy to prove that there's no agency where you have a better chance of Effie-worthy results. We demand a lot of ourselves, and we've done things to adapt to our changing world that most agencies are only starting to worry about. Our clients are based an average 992 miles from our front door. We must be doing something right for so many clients to be willing to travel so far, and bypass so many other good agencies, to work with us. Part of it is our focus on results. Part of it is our focus on the right people. Our staff comprises top talent from six continents, nine countries and 48 states. We are picky: we assess 150 people for every six we interview for every one hire. Our CEO is on the board of the 4A's, was founding chair the Interactive Advertising Bureau Agency Advisory Board and ran Leo Burnett USA before coming to McKinney. His credentials are pretty much the norm here. People also say we're good to work with. Maybe that's because we have toiled at places where people were too busy stabbing each other in the back to notice the real competition was outside the building. We live by the "No Asshole" rule. It's amazing what you can accomplish when you really like and respect each other. Part of it is we are constantly seeking more powerful ways for brands and people to connect. Real strategic and creative integration is hard. To make it happen, we were the first major agency to put digital into our existing disciplines and the third agency to pioneer connection planning; our media planners and creatives collaborate freely, and we literally built our work environment to enable the kind of left- and right-brained collaboration that true integration requires.
Network Description
McKinney is a freestanding agency operating independently within the Seoul, Korea-headquartered Cheil Worldwide network, we have access to the resources of 59 offices in 33 countries.