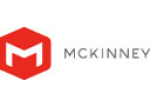 318 Blackwell Street
Durham, North Carolina 27701
United States
Phone: 919.313.0802
Fax: 919.313.0805
Creative Development

:

29.0%

Production:

:

14.0%

Account Services

:

19.0%

Media

:

13.0%

Marketing, Research & Strategic Planning

:

11.0%

Administration

:

12.0%

Others

:

2.0%
Number of Employees: 200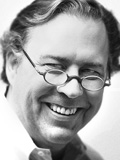 Brad learned the meaning of collaboration as an oarsman on Dartmouth's crew team: It's not intuitive, but a boat actually goes slower when one guy rows better than the rest. And there is no defense in rowing, no way of stopping the other team. So the only way to win is to be smarter, work harder, care more and pull together better than your opponents. He started his career in advertising at Leo Burnett after completing an MBA in finance at Columbia, rising from trainee to CEO of Leo Burnett USA. Brad joined McKinney as CEO in 2002 to build an agency that Advertising Age calls "uniquely suited to thrive in a digital world." In 2008, he led a management buyback of McKinney from holding company Havas. He's on the board of the American Association of Advertising Agencies (4A's) and chairs the Interactive Advertising Bureau's Agency Advisory Board.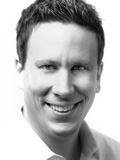 Jonathan joined McKinney in 2003 as group creative director, coming from Wieden+Kennedy, where he wrote for Nike and Diet Coke. At Wieden, he demonstrated a broad creative range, from the humor of Nike "Streaker," Creativity's runner-up for ad of the year, to the inspiring drama of the Cannes Gold Lion winner, Nike "Before." As GCD, Jonathan's teams won virtually every major award from Cannes Lions and One Show Pencils to IAB MIXX Awards (including the inaugural best of show) and three Effies for campaigns including the Audi A3 Art of the Heist and the Sony Bravia The World's First Television for Men and Women. Jonathan was named chief creative officer in 2008. He is a graduate of the University of Texas at Austin.
Before joining McKinney as the agency's first CMO in 2013, Michael was head of Business Development at Droga5, which won clients like American Express, Newcastle, Amstel Light, Spotify and Coke Zero while Michael was heading their new business efforts. With 20 years of marketing and advertising experience in new business development and client service at agencies like Arnold Worldwide and Fallon, Michael is most notably an original partner at Modernista, where he led the growth of the agency from seven employees to over 140 in just three years. He earned a bachelor's degree in communications from the University of New Hampshire.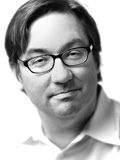 Jim joined McKinney in 2003 from Circle.com in Boston, where his work for the online launch of the MINI Cooper was named Most Innovative Marketing Campaign of the Year by Business 2.0. Jim hired the teams and created the structures that helped reinvent McKinney as the first major agency to integrate digital into existing disciplines rather than as a separate business unit. As a result, 90% of McKinney's frontline staff today is active in creating and managing integrated digital efforts that include online advertising and CRM, social media, interactive brand experience, mobile and site design. Jim started his career at Accenture, first working in artificial intelligence and then at their Center for Strategic Technology in Palo Alto. Jim is a graduate of the University of Wisconsin at Madison.