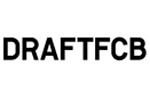 Draftfcb West,
San Francisco
1160 Battery Street, Suite 250
San Francisco, California 94111
United States
Phone: 415 820 8000
Fax: 415 820 8087
Country Phone Code: 1
Dead Space 2 - "Your Mom Hates Dead Space 2"
Electronic Arts Inc.
Title
Your Mom Hates Dead Space 2
Tagline
Your Mom Hates Dead Space 2
Agency
Draftfcb West
Advertiser
Electronic Arts Inc.
Brand
Dead Space 2
Product Category
Video Games/Consoles
Campaign Name
Your Mom Hates Dead Space 2
Country of Production
United States
Date of First Broadcast/Publication
January 15, 2011
Media Type
Television
Awards
EFFIE USA, 2012 (Gold) for Influencers
CLIO Awards, 2012 (Gold Campaign) for Online

Concept
Since its launch Saturday night during the Packers/Falcons playoff game, the :30 spot and the additional reaction videos posted online have already accumulated more than one million total views on YouTube. The work, which also includes online banners and yourmomhatesthis.com, is getting positive reviews from gamers and non-gamers alike.