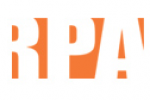 RPA,
Santa Monica
2525 Colorado Avenue
Santa Monica , California 90404
United States
Phone: (310) 394-4000
Fax: (310) 633-7485
Country Phone Code: 1
Philosophy & Competitive Advantages
For more than 25 years, RPA has worked to help brands stand out.
We've been fortunate to have long-term relationships with clients and to be
able to explore opportunities to strengthen and extend their brands. As a
full-service advertising agency with more than 600 Associates under one roof,
we work together with our clients to create interest, participation and
conversations that flow seamlessly across all channels and ultimately yield
loyalty and preference for their brands. Because of our independence, RPA
doesn't answer to a holding company, which permits us to keep the
best interests of our clients, not shareholders, in mind at all times while
also giving our associates the freedom and resources to do what's right all the
time.
Trade Organizations
Internet Advertising Bureau (IAB)
Direct Marketing Association (DMA)
American Marketing Association (AMA)
American Association of Advertising Agencies (AAAA)