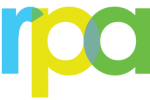 2525 Colorado Avenue
Santa Monica , California 90404
United States
Phone: (310) 394-4000
Fax: (310) 633-7485
Philosophy & Competitive Advantages
At RPA, we do work that humanizes brands and creates connections
that inspire action. We create interest, participation and conversations across
all channels and yield loyalty and preference for brands. As the third-largest
independent agency in the country, RPA's success is built on having every
discipline—from traditional and digital to media and analytics—all working together
under one roof. We harness the power created when content and delivery are in
sync.
Trade Organizations
Direct Marketing Association (DMA)