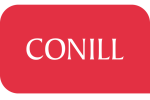 2101 Rosecrans Ave
El Segundo, California 90245
United States
Phone: (+1) 310 214 6400
Fax: (+1) 310 214 6409
T-Mobile - "The Longest Call Ever" - Conill
The Longest Call Ever
T-Mobile
T-Mobile
Conill
United States
Eva Luna
| | |
| --- | --- |
| Product Category | Personal Wireless Communication |
| Media Type | Case Study |
Story
Young Latinos had embraced T-Mobile as a hip, trendy brand with products they loved since its 2004 launch to Hispanics. Exhibit A: the Sidekick smartphone, which became a pop-culture icon when it hit the market in 2007. By mid-2010, however, business slowed considerably as T-Mobile wasn't winning with family lines – the fastest-growing chunk of the overall wireless market. Family line subscribers spent more on devices and monthly rate plans than individuals, and they tended to stay with their wireless providers for longer periods of time.
And families, as you might guess, weren't out looking for "hip." T-Mobile needed to win-over these families, but without sacrificing the cool factor it had built with the younger audience.
Talking to our target about what triggers conversation among family members, we heard over and over again that a key bond they shared was novelas. Soap operas – families not only watched them, they became so engrossed that watching them became a major pastime at all times of the day.
The real eye-opener was the integral role cellphones play in these families' soap opera obsession, allowing them to stay dialed in to their novelas at all times. They closely followed each episode's plot twists and turns, constantly calling and texting each other as events unfolded and often staying on the phone for extended periods of time beyond the actual episode itself, going online (often on their cell phones) to get the latest gossip to share with their family members.
All this activity on their cell phones made for serious family bonding. But there was one serious hitch. They were concerned about exceeding the number of minutes, texts and data bytes their monthly rate plans allowed.
We decided to turn that insight around 180-degrees and show families how they could connect endlessly using T-Mobile's unlimited family plans. T-Mobile would become the instrument of limitless bonding. Our rallying cry: "Families will now be closer than ever."
Concept
Wanting to make a splash, we chose Eva Luna, a brand-new novela set to debut on Univision. Eva Luna wasn't just any new show; it was Univision Studios' first prime time novela production in the US. This was a big deal, as all of Univision's other novelas had been produced in Latin America.
The show was a risky bet for Univision, as a flop would be a disaster. But we knew this situation would make Univision more receptive to our creative ideas. With big risk comes big reward. If the novela proved successful, it would be a big win for T-Mobile.
The sponsorship centered on unique broadcast integrations that engaged viewers with the "longest novela recaps ever." The idea revolved around a niece and aunt who were so connected that, thanks to T-Mobile's unlimited family plan, they stayed on their cell phones throughout entire episodes while discussing scenes and points of view on the storyline.
Our creative team worked with Eva Luna's producers, developing vignettes that bookended the episodes. Right before the episode began, an intro vignette aired, showing a woman calling her aunt on her cellphone and revealing the latest events on Eva Luna in real time. The woman starts describing the opening details of the episode viewers would be seeing only seconds after the T-Mobile vignette aired. The second T-Mobile vignette came right after the episode ended.
It showed the same woman continuing the conversation with her aunt, recapping the latest scene viewers just saw. It appeared as if the entire episode had been narrated over the phone.
We did this over 10 different episodes.
To engage viewers seeking more content online and via their cell phones, we developed a custom branded site and provided viewers with on-demand video streaming, behind-the-scenes clips, character interviews, news updates, and other special content available only online, giving them extra, exclusive content that they could access without a worry, thanks to T-Mobile's unlimited plans.
.
One particularly entertaining piece was an iVideo in which the aunt character re-enacted scenes from the novela for her niece, using the video chat feature on T-Mobile's latest device. This took family bonding to a whole new level, allowing us to showcase a device feature and further engaging our target.
The campaign was "family" all the way. Yet the innovative way it communicated with families also embodied the brand's "cool, fun, genuine and daring" personality.
Result
The gamble paid off. Eva Luna was a hit – the sixth most successful primetime novela of all time, with 3.5 million Latinos watching the finale.
Our custom branded site attracted 3.4 million fans, which spent an average of four minutes on the site.
And it all translated into healthy increases on both T-Mobile's Brand Affinity and Brand Choice scores among Latino families. Brand Affinity increased 15% (from 47% pre-campaign to 54% post-campaign), while Brand Choice rose 33% (from 18% to 24%). What's more, T-Mobile's family plan subscriber base grew 6% (from 66% to 70%).
Sources:
• T-Mobile's Hispanic Ad Tracker. October 2010 represents pre-campaign and April 2011 post-campaign.
• Simmons NCHS Adult 6-Month Surveys for summer 2010 (pre-campaign) and spring 2011 (post-campaign).