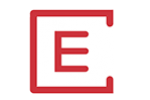 Campbell Ewald,
Warren
30400 Van Dyke Avenue
Warren, Michigan 48093-2316
United States
Phone: 586 558-4400
Fax: 586 558-5896
Country Phone Code: 1
Kaiser Permanente - "Stay Longer"
Kaiser Permanente
| | |
| --- | --- |
| Title | Stay Longer |
| Agency | Campbell Ewald |
| Advertiser | Kaiser Permanente |
| Brand | Kaiser Permanente |
| Product Category | Insurance |
| Campaign Name | Thrive 2005-2007 |
| Market | United States |
| Country of Production | United States |
| Media Type | Television |
| Length | 30 Seconds |
Story
Reposition the brand and change negative perceptions and declining enrollment of Kaiser Permanente non-members

Objectives
Reposition the brand
Increase enrollment
Unify messaging among internal departments of company to align to brand essence
Concept
Insight from research indicated that consumers are suspicious and cynical about their health and managed care. By connecting with consumers on an emotional level we needed to reinvent the language, champion a cause and redefine the system.
We positioned Kaiser as a "health advocate," putting the patient first empowering them to live a happier, healthier life – in other words "To Thrive".
The integrated campaign, from broccoli tags in grocery stores to TV spots, all embraced the "health advocate" strategic platform and talked to people in a completely new way about their health.
Result
Consideration to join has increased significantly since the campaign was launched. Image attributes increased dramatically. The "Thrive" positioning galvanized the entire organization.