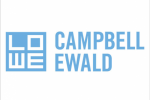 Lowe Campbell Ewald,
Detroit
Follow
Update
2000 Brush Street, Suite 601
Detroit, Michigan 48226
United States
Phone: (+1) (586) 574-3400
Fax: (+1) (586) 393-4657
Adventure Naples Announces a new, one-of-a-kind Jet Boat Arrival!
July 19, 2013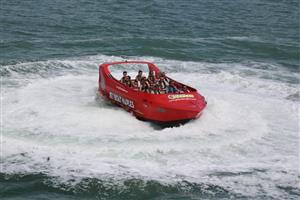 Adventure Naples is bringing something new to Southwest Florida – and really North America – a jet boat called ODIN. This one-of-a-kind vessel will be introduced to the public at the Marine Industries Association of Collier County boat show January 27th through the 29th.

This water adventure boat uses an exclusively designed jet propulsion system originally developed in New Zealand by Hamilton Jet Company. The specially designed propulsion system offers maximum maneuverability and safety. Using no propeller or rudder, its safe for the environment, very quiet and offers a smooth ride. It also makes the vessel capable of performing 360-degree adrenaline pumping "kiwi turns" and the renowned Hamilton stop! Twenty-five feet long and ten feet wide, the ODIN is designed to carry 24 passengers and is powered by twin 385 horsepower engines, capable of reaching speeds in excess of 50 miles per hour; the official operational speed enforced by United States Coast Guard is 35 miles per hour.

Not only created for thrill rides, the ODIN will also be used for eco cruises along the Naples Inner Coastal waterway and the North 10,000 Islands. Its jet propulsion system is quiet and smooth creating optimum bird and wildlife watching experiences.

The Julian family has previously owned and operated this type of boat in New Zealand, and this type of vessel has been a part of their fleet of "camera boats" for their sister company Marine Team International. Along with the existing Adventure Naples fleet, the ODIN will be docked at historic Tin City in downtown Naples.

ABOUT ADVENTURE NAPLES
Founded in 2009 by Captains Lance and Harry Julian, a father and son team, Adventure Naples summarizes five generations of maritime connections. The company owns and operates the legendary vessels M/V Double Sunshine, M/V Lady Brett and M/V Naples Explorer, Kudu and Kudu 2 for sightseeing and sunset cruises, deep sea fishing tours, jet-ski water adventures and boat rentals. They also offer special occasion and group charters for all of your event needs.

Centrally located at the corner of 12th Street S. and 6th Avenue S. in the water adventure center of Naples, Tin City. Adventure Naples resides in the heart of Downtown Naples, directly off of US 41. For more information on reserving a space on one of their sea excursions, contact them directly at (239) 263-4949 or visit the website at http://www.cruisenaplesflorida.com.