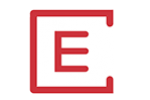 Campbell Ewald,
Warren
30400 Van Dyke Avenue
Warren, Michigan 48093-2316
United States
Phone: 586 558-4400
Fax: 586 558-5896
Country Phone Code: 1
Tony Hopp to be Inducted into the 2011 Adcraft Club of Detroit's Hall of Fame
June 21, 2011
Former Campbell Ewald (CE) Chairman & CEO Tony Hopp will be recognized for his distinguished contributions to the Detroit advertising community when he is inducted into the Adcraft Club of Detroit's 2011 Hall of Fame on Wednesday, June 22. Hopp devoted his career to CE and its clients. He joined the agency in 1968 as an assistant account executive and was named president in 1993. He later rose to...