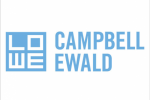 Lowe Campbell Ewald,
Detroit
Follow
Update
2000 Brush Street, Suite 601
Detroit, Michigan 48226
United States
Phone: (+1) (586) 574-3400
Fax: (+1) (586) 393-4657
OnStar Cop Cam TV Made in Detroit
September 30, 2009

Detroiters will recognize Greektown racing by as a stolen SUV makes its getaway in a new OnStar commercial filmed in Detroit. The "Cop Cam" TV spot premiered nationwide in September featuring Stolen Vehicle Slowdown, one of the newest crime-busting technology enhancements to the growing suite of Stolen Vehicle Assistance services offered by OnStar. Filmed along the I-375 corridor, OnStar uses...