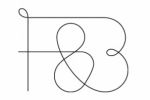 Forsman & Bodenfors,
Göteborg
Follow
Update
Kyrkogatan 48
Göteborg 411 08
Sweden
Phone: (+46) (0) 31 176 730
IKEA - "Let's Dance" - Forsman & Bodenfors
Forsman & Bodenfors
Sweden
Let's Dance
Product Name
Furniture Retail
Product Category
Drugstores, Specialty Stores
More Information
http://demo.fb.se/e/ikea/comeintothecloset2/si..
Language
English
Media Type
Web Site
Awards
Eurobest, 2008 (Eurobest Bronze) for Other Consumer Products (including Durable Goods)
Epica Awards, 2008 (Gold) for Consumer Internet Sites A.

Story
This is a campaign to promote IKEA's wardrobe solutions. IKEA wanted to show their huge range of styles and all the smart features on the inside.

All the movements on the web site are controlled by sound and music.
So change songs, upload your own music, play on your keyboard or sing into the microphone.