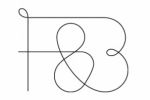 Forsman & Bodenfors,
Göteborg
Follow
Update
Kyrkogatan 48
Göteborg 411 08
Sweden
Phone: (+46) (0) 31 176 730
IKEA - "Do you need a quiet space" - Forsman & Bodenfors
Do you need a quiet space
IKEA
IKEA
Forsman & Bodenfors
Sweden
Do you need a quiet space
Product Name
Bedrooms
Product Category
Drugstores, Specialty Stores
More Information
http://demo.fb.se/e/ikea/calmbedrooms
Language
English
Media Type
Web Site
Awards
Cannes Lions International Festival of Creativity, 2008 (Silver Lion) for Other Consumer Products (including Durable Goods)
Art Directors Annual Awards, 2008 (Silver Cube) for Innovation and Development Games/Movies/Webisodes/ Entertainment
Eurobest, 2007 (Eurobest Silver) for Websites & Microsites: Other Consumer Products incl. Durable Goods

Story
On site you can experience four different rooms and check them out from three different angles.
Concept
In this campaign IKEA invites you to look at your bedroom in a new way. Not just as a room to sleep in, but also as an oasis of calm where you can read, relax and recharge after a hectic day full of work and household chores.