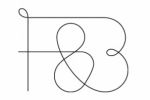 Forsman & Bodenfors,
Göteborg
Follow
Update
Kyrkogatan 48
Göteborg 411 08
Sweden
Phone: (+46) (0) 31 176 730
Ving My Travel Sweden - "Vingflex Travelstories" - Forsman & Bodenfors
Vingflex Travelstories
Ving My Travel Sweden
Ving
Forsman & Bodenfors
Sweden
Vingflex Travelstories
Product Category
Travel Agencies, Tour Operators
Media Type
Web Site
Awards
D&AD Awards / Yellow Pencil, 2008 (Nominee) for Websites/Photography
Eurobest, 2007 (Eurobest Silver) for Websites & Microsites: Consumer Services

Concept
Sweden's largest travel company, Ving, was looking for ways to increase the number of booked trips on their website. But with advertising running at full tilt, what could they do to talk more people into choosing Ving?
The solution was simple: let the customers speak!