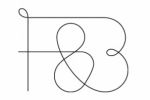 Forsman & Bodenfors,
Göteborg
Follow
Update
Kyrkogatan 48
Göteborg 411 08
Sweden
Phone: (+46) (0) 31 176 730
Preem / Card in a Card?
April 18, 2013
Preem is one of Swedens major gas station chains. In this commercial we present the opportunity to connect your regular bank card to Preem. This way, you receive a discount every time you fill up without having to have an extra card in your wallet. It's almost as if, in some magical way, there was a preem card inside your regular bank card.