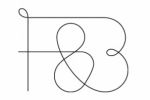 Forsman & Bodenfors,
Göteborg
Follow
Update
Kyrkogatan 48
Göteborg 411 08
Sweden
Phone: (+46) (0) 31 176 730
Universeum / Dino Stomp
April 12, 2013
During the spring of 2013 Universeum launched their new Dinosaur exhibition. To promote it we launched an outdoor campaign and the Dino Stomp-app, where you can call in a dinosaur to stomp something or someone you know.
Dino Stomp
Download Dino Stomp for iPhone in AppStore.
Outdoor ads on trams