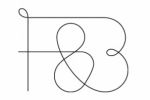 Forsman & Bodenfors,
Göteborg
Follow
Update
Kyrkogatan 48
Göteborg 411 08
Sweden
Volvo / Made by Scandinavia
October 15, 2012
Volvo XC90 is a car with a country of it's own. A wild and beautiful country. Long winding roads. White snowy mountains. Deep woods. A country that made this car into what it is.
TV Commercial