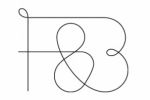 Forsman & Bodenfors,
Göteborg
Follow
Update
Kyrkogatan 48
Göteborg 411 08
Sweden
Phone: (+46) (0) 31 176 730
Move. Learn. Eat.
August 9, 2011
Starting in Australia Rick Mereki, Tim White and Andrew Lees went for a 44 days long trip in 11 different countries while filming and taking photographs. The result is, besides a terabyte of footage, three beautiful and inspiring films with quite simple themes. Move. Learn. Eat.
from Rick Mereki on Vimeo.