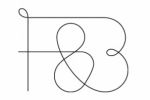 Forsman & Bodenfors,
Göteborg
Follow
Update
Kyrkogatan 48
Göteborg 411 08
Sweden
Marabou Black is #2 in Creativity top 5
May 15, 2013
Every week, Creativity lists the 5 most creative ads in the world. And much to our joy, our Marabou-Black campaign feat. Tommy Nilsson is ranked #2 this week.