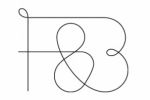 Forsman & Bodenfors,
Göteborg
Follow
Update
Kyrkogatan 48
Göteborg 411 08
Sweden
Phone: (+46) (0) 31 176 730
Cannes Lions - Day 3
June 19, 2013
Yay! We got our first lions! Both Level .06 for Systembolaget (Mobile) and the Launch Site on eBay (Media) for Volvo Trucks scored a bronze lion each.
The next shortlist will be released on friday so today we have our fingers crossed for tonights award show where we have four nominations in Cyber.
Here are the excellent Grand Prix winners from yesterday:
Innovation - Cinder (The Barbarian Group)
Mobile - Smart Communications "TXTBKS" (DDB DM9JAYMESYFU)
Outdoor - IBM "Bench, Shelter and Ramp" (Ogilvy Paris)
Media - Dela "Why wait until it's too late?" (Ogilvy Amsterdam)