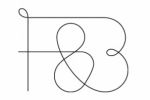 Forsman & Bodenfors,
Göteborg
Follow
Update
Kyrkogatan 48
Göteborg 411 08
Sweden
Phone: (+46) (0) 31 176 730
Volvo / Make room for life
August 16, 2013
First Aid Kit, Willie Nelson and Volvo.
This is the campaign celebrating the new Volvo V70 – the car that gives you enough space to do whatever you feel like.
The campaign is shot on Gotland and the song is an old Willie Nelson classic performed by the Swedish duo First Aid Kit.
Enjoy.
TV Commercial
Print