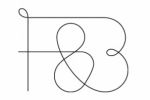 Forsman & Bodenfors,
Göteborg
Follow
Update
Kyrkogatan 48
Göteborg 411 08
Sweden
Phone: (+46) (0) 31 176 730
Verisure / The Connected Smart Home
September 30, 2013
With 1.5 million customers Verisure is the largest home alarm company in Europe. They are formerly known as Securitas Direct but recently changed name and identity. Our challenge here was to raise awareness of Verisure after the name change and strengthen their position within the connected smart home.
The campaign highlights Verisure's products and services as more than just a safe home alarm. In an industry that often focuses on the technology itself, we chose to demonstrate the benefits of the technique by showing how everyday life can be a little easier with the help of smart technology.
TV Commercials
Tipsy Chicken
Good Night
Rabbit Party