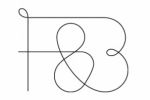 Forsman & Bodenfors,
Göteborg
Follow
Update
Kyrkogatan 48
Göteborg 411 08
Sweden
Phone: (+46) (0) 31 176 730
Volvo Trucks / The Chase
October 10, 2013
A red-painted truck being chased by a herd of bulls down ancient cobble-stoned streets. This is the latest live-test from Volvo Trucks showing how its new city distribution vehicle handles extreme conditions. With a crew of 250 people, the film is directed by Henry Alex Rubin (much acclaimed for his new feature film Disconnect). In all, 28 cameras were used to capture the live event.