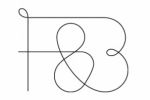 Forsman & Bodenfors,
Göteborg
Follow
Update
Kyrkogatan 48
Göteborg 411 08
Sweden
Phone: (+46) (0) 31 176 730
Marabou / Chili Challenge
September 20, 2013
Premium is Marabous darker and more elegant chocolate range. And right now they are launching a new taste – Chili. Both chili and dark chocolate are important ingredients in a world class chili stew. So we wanted to find out who made Swedens best Chili. The price? A place on the menu at celebrity chef Christian Hellberg's restaurant Griffin's Steakhouse.