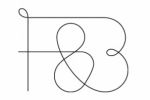 Forsman & Bodenfors,
Göteborg
Follow
Update
Kyrkogatan 48
Göteborg 411 08
Sweden
Phone: (+46) (0) 31 176 730
Volvo / Made by Sweden
January 25, 2014
Together with Zlatan Ibrahimovic we have done a celebration to Sweden. It's our countries unique nature that inspires and challenge the people at Volvo when they develop their cars. It's also here, at home, in the magnificent wilderness that they find their strength. Just as Zlatan does.
TV Commercial
Print