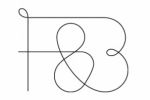 Forsman & Bodenfors,
Göteborg
Follow
Update
Kyrkogatan 48
Göteborg 411 08
Sweden
Phone: (+46) (0) 31 176 730
Marabou / No Mans Land
March 10, 2014
Marabou is one of Sweden's most beloved brands. To kick start the new concept "Spread some Mmm…" Marabou presents the campaign "No Mans Land".
Marabou read about the Mannela family who lives as far north in Sweden as you possibly can. The family lives so far away from a store that they sometimes eat syrup when they feel like having something sweet. Marabou decided to spread some Mmm… to the family, travelling 384 kilometers above the polar circle to surprise them with their very own Marabou chocolate shop. The small shop now spreads some Mmm… in No Mans Land.
TV Commercial