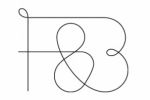 Forsman & Bodenfors,
Göteborg
Follow
Update
Kyrkogatan 48
Göteborg 411 08
Sweden
Phone: (+46) (0) 31 176 730
V
March 12, 2014
A common perception about public transportation providers among commuters is that they stick their heads in the sand and don't own up when problems occur. People love to complain about the bus, just like bad weather or taxes. To show that public transportation provider Västtrafik does everything in its power to keep people informed when commuting, we decided to adress a common question when traffic is late: "Where the #@!* is the bus?" We did this by creating an app suitably named "Where the #@!* is the bus?". It shows where the bus is on a map. To launch the app we did a campaign that uses a well known situation for commuters, but in a different setting.
The app
100%
Download the app on App Store or Google Play.
TV Commercial