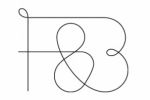 Forsman & Bodenfors,
Göteborg
Follow
Update
Kyrkogatan 48
Göteborg 411 08
Sweden
Phone: (+46) (0) 31 176 730
Launching the Filip Nilsson Scholarship
April 3, 2014
We would love to see more diversity in the advertising world. So, when advertising maverick Filip Nilsson left the agency after 25 years with us, we decided to give him the best gift we could think of: A scholarship that enables more original talents to get to know the advertising industry. We call it the Filip Nilsson Scholarship.