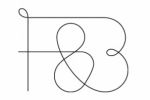 Forsman & Bodenfors,
Göteborg
Follow
Update
Kyrkogatan 48
Göteborg 411 08
Sweden
Phone: (+46) (0) 31 176 730
PostNord Logistics / Investigating PostNord Logistics
April 3, 2014
This is the first Nordic launch campaign, introducing an American "professional journalist" who is investigating PostNord Logistics. Does the company really cover the Nordics? How close are their client partnerships, really? Is PostNord Logistics as efficient as they say? These commercials have all the answers.
TV Commercials
Investigating PostNord Logistics
The Nordic Expedition
Logistics Is Boring
The Nightshift
The Hug
The TestPrint Ads