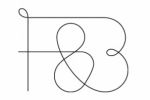 Forsman & Bodenfors,
Göteborg
Follow
Update
Kyrkogatan 48
Göteborg 411 08
Sweden
Phone: (+46) (0) 31 176 730
Marabou / Home and Away
May 11, 2014
The quest to Spread some Mmm… continues! Sanna is one of many Swedes who live abroad. She's longing for her family and friends. And Marabou of course. So we decided to do something about it.
To make the whole of Sweden participate, we also launched a travel agency at marabou.se/hemmaborta. So if you know someone abroad, we'll supply you with the plane ticket, hotel and a suitcase full of chocolate to surprise your friend. The only thing we want is that you document your trip and the surprise meeting with your friend.