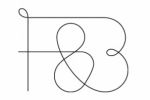 Forsman & Bodenfors,
Göteborg
Follow
Update
Kyrkogatan 48
Göteborg 411 08
Sweden
Phone: (+46) (0) 31 176 730
SSRS / At the last second
May 14, 2014
How does it feel to end up in a cold and stormy sea? To be forced to fight for every breath not knowing if rescue is coming. This is the feeling that the Swedish Sea Rescue Society has recreated for their very first televised commercial. Swedish Sea Rescue Society is a non-profit organization with 2000 voluntary sea rescuers who save lives without salary.