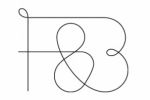 Forsman & Bodenfors,
Göteborg
Follow
Update
Kyrkogatan 48
Göteborg 411 08
Sweden
Phone: (+46) (0) 31 176 730
F&Bs winning streak continues
May 23, 2014
Last night our attention was set on the D&AD Award Show. F&B won three Yellow Pencils, one Nomination and two In-Book. But an already amazing evening turned magical when The Epic Split were awarded with a Black Pencil. The very first one for a Swedish agency.

1 Black Pencil
3 Yellow Pencils
1 nomination
2 In-Book
"Three different campaigns tied for the most awarded campaign. 'Sweetie' by LEMZ, 'Sound of Honda / Ayrton Senna 1989' by Dentsu Tokyo and 'The Epic Split' by Forsman & Bodenfors each picked up two Yellow Pencils in addition to their respective Black Pencils."
For more information visit: http://www.dandad.org