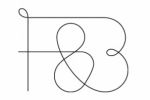 Forsman & Bodenfors,
Göteborg
Follow
Update
Kyrkogatan 48
Göteborg 411 08
Sweden
Phone: (+46) (0) 31 176 730
IQ / Just because…
June 9, 2014
Everyday drinking has increased in the past few years. We used to drink mostly on weekends. Today, we drink just about anytime. To most people, this isn't a problem, but for some it might become one. How do you drink? Test your habits at alcoholprofile.se.