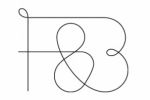 Forsman & Bodenfors,
Göteborg
Follow
Update
Kyrkogatan 48
Göteborg 411 08
Sweden
Phone: (+46) (0) 31 176 730
F&B and The Perlorian Brothers launch new Malibu TV campaign for the US
June 11, 2014
Malibu is the world's number 1 coconut-flavoured rum, produced on the island of Barbados. Now we launch a TV campaign for markets outside Sweden, mainly the US. The new concept is all about summer and how it changes us all. There's Summer-you, and there's Rest of the year-you.