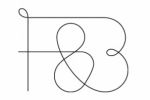 Forsman & Bodenfors,
Göteborg
Follow
Update
Kyrkogatan 48
Göteborg 411 08
Sweden
Phone: (+46) (0) 31 176 730
SPOTIFY / Spotify Summer Revivals
July 3, 2014
Spotify Sweden asked us to develop an idea that will make more people over 40 try the service. To most, nothing beats nostalgia as a motivator. And nothing brings memories like music does: a riff, a drum intro, or a piano loop can move our minds years back in an instant. So we summed up 50 summers in 50 playlists, for existing users to share with someone who has – or maybe should get – Spotify.


Go on, try it out at spotify-summerrevivals.com!