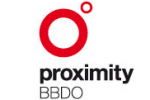 Proximity BBDO,
Boulogne-Billancourt
Follow
Update
52 Avenue Émile Zola
Boulogne-Billancourt 92100
France
Phone: (+33) 01 41 23 41 23
Fax: (+33) 01 41 23 43 86
Kraft Foods - "Désir&Moi" - Proximity BBDO
Désir&Moi
Kraft Foods
Mondelez International
Proximity BBDO
France
Désir&Moi
| | |
| --- | --- |
| Product Category | Coffee, Tea, Chocolate Drinks, Breakfast Drinks |
| Media Type | Case Study |
| Awards | Grand Prix Stratégies du Marketing Client, 2011 (Mention) for Programme CRM - E-CRM |
IGNITING YOUR DEEPEST EMOTIONS
Concept
CHALLENGE
CARTE NOIRE : A qualitative but distant leading brand. 2 steady brand plots since 15 years : Desire & Cinema. How can Relational Marketing soften Carte Noire image to impact on behaviours? How to apply the CRM recipe to the brand without compromising its emotional and thrilling equity?
STRATEGY
. Do not centralise the relation on a « portal » site
. Nurture an intense and short-lived experience
. Shift the relation over to the email channel .
A true "Push CRM"
CREATIVES

Each week, a short and precious email creates the meeting point. As long-lasting cinema partner, Carte Noire builds on this rich territory to trigger a widescreen emotion as soon as the email is opened.
Surprising recipes, straight out from Alice's wonderland, love potions as only seen in Avatar. And each times, prizes and privileges, exclusive discounts, and free cinema tickets. The programme's signature : Désir&Moi, igniting your deepest emotions.