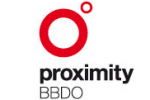 Proximity BBDO,
Boulogne-Billancourt
Follow
Update
52 Avenue Émile Zola
Boulogne-Billancourt 92100
France
Phone: (+33) 01 41 23 41 23
Fax: (+33) 01 41 23 43 86
La Redoute - "Anything Goes" - Proximity BBDO
Anything Goes
La Redoute
La Redoute
Proximity BBDO
France
Anything Goes (with CLM BBDO)
Product Category
Online Retail, E-store
Media Type
Case Study
Awards
Grand Prix Stratégies du Marketing Client, 2011 (Mention) for Relation client sur les réseaux sociaux
Cristal Festival, 2010 (Cristal) for Marketing client - Client relation on social network

Anything goes
Concept
IDEA
Creation of a two-phase communications campaign taking a stance that is the exact opposite of the new la Redoute positioning «Anything goes» at the teaser stage, in order to generate maximum publicity when the signature is launched.
Problem
Faced with the emergence of e-commerce clothing websites, la Redoute – the leading online order company driving more than 80% of its revenue through the internet – had to respond strongly in order to establish itself as the leader in its market. 3 essential challenges :
- Reaffirm its position as an online expert in fashion.
- Modernise its brand image.
- Be the brand that turns social networks into a medium for building relationships and driving communications.