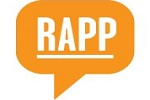 437 Madison Avenue 3rd Floor
New York, New York 10022
United States
Phone: (212) 817-6800
Fax: (212) 686-7047
Top Three Things about Big Data that I Learned at the OMMA Data-Driven Marketing Conference
July 24, 2013
This morning at the MediaPost OMMA Data-Driven Marketing conference, "big data" was the buzz phrase on everyone's minds. The importance of data has been evident to brands and marketers for years, but what we do with it continues to be shrouded in uncertainty.
Strategy comes first. Larry Grisolano, CEO of AKPD Message and Media, and former Director of Paid Media for Obama for America, kicked off the conference with a keynote speech that emphasized the importance of strategy. Big data can tell you so many things at once; the real task is knowing what you're looking for.
Distinguish quality data. During the Obama-Biden reelection campaign in 2012, Grisolano sought to target the relatively small sector of undecided voters. The campaign had access to an enormous amount of data, afforded to them by the voters themselves during the voter registration process. But to weed through this mountain of data, the campaign had to distinguish what they were looking for.
Consumers expect results. RAPP's Chief Strategy Officer, Jessie Kernan, predicted that consumers would become savvier when it comes to sharing personal data. The main question they have: If we're going to share our personal information, what do we get in return? The burden is on the brand to show the consumer how sharing personal data will enhance their experience with that brand.
If brands fail to deliver enhanced customer experiences, will you share your data?