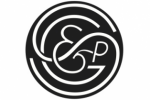 Goodby Silverstein & Partners,
San Francisco
Follow
Update
720 California Street
San Francisco, California 94108
United States
Phone: 415 392 0669
Fax: 415 788 4303
About Us
Goodby Silverstein & Partners is a full-service advertising agency based in San Francisco with an office in New York City.
We make stuff people care about. It's what we've tried to do for 30 years, and it still motivates us today.
It used to be that the "stuff" we made was ads—TV commercials or outdoor boards or digital banners. Of course, the list is a lot longer today. Now it's about creating the right thing. The unexpected thing. The thing that will grab attention, turn on a little light in a person's head and change behavior.
To appeal to an individual, we try to see the world through his or her eyes and look beyond budget size or media thinking.
Doing so leads us to solutions that treat people with respect, that give them credit for a sense of humor and perspective, that never talk down to them and that work like crazy.
We believe that getting to good, effective work can and should be fun. That's why we have an open, collaborative way of working with our clients and with each other.
It's also why we hire people from so many nontraditional places. People who come from a variety of backgrounds and bring a diverse set of perspectives. Because your customers care about more than just advertising; we do too.
Network Description
Goodby Silverstein & Partners was founded in San Francisco on April 15,1983, originally under the name Goodby, Berlin & Silverstein. In January 1992, Omnicom Group, Inc., our major shareholder for three years, purchased the remainder of the agency's stock. In 1994 our name changed to Goodby, Silverstein & Partners.