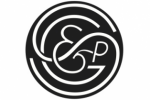 Goodby Silverstein & Partners,
San Francisco
Follow
Update
720 California Street
San Francisco, California 94108
United States
Phone: 415 392 0669
Fax: 415 788 4303
Number of Employees: 363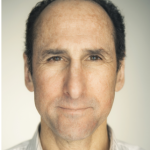 Rich Silverstein
Co-Chairman/Partner
SAN FRANCISCO
Rich grew up in Yorktown Heights, New York. After graduating from the Parsons School of Design in New York City, he moved to San Francisco against his father's wishes. He worked in one-year increments as an art director for Rolling Stone magazine, Bozell & Jacobs, McCann Erickson, Foote, Cone & Belding and Ogilvy & Mather, where he met Jeff Goodby and finally settled down.
At GSP, Rich's taste and enthusiasm infuse everything he does. He has set a standard of design that has led the agency to compete against the country's leading design studios. His advertising has won every award in the book, from Gold Pencils to Gold Lions, and, along with his partner, Jeff, he's been named Executive of the Decade by Adweek. In 2002 he was inducted into the New York Art Directors Club Hall of Fame and, two years later, into The One Club Creative Hall of Fame.
Rich is equally passionate about projects away from work, from creating his own art to visually blogging for the Huffington Post. He served for fifteen years on the board of the Golden Gate National Parks Conservancy, where he helped make them into a brand that is the envy of our country's park system. He serves on the board of Specialized Bicycles and the United States Cycling Federation and their development committee, whose sole mission is to find the next Lance Armstrong.
Rich lives in Mill Valley, California, with his wife, Carla Emil. He has two grown kids, Aaron and Simone, and is the proud grandfather of Maple, Will and Owen.
He considers himself to be extremely lucky to be able to ride his bike over the Golden Gate Bridge each morning.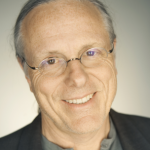 Jeff Goodby
Co-Chairman/Partner
SAN FRANCISCO
Jeff Goodby is co-founder and co-chairman of Goodby Silverstein & Partners in San Francisco, the company that Adweek magazine recently chose as Agency of the Decade. GSP has also been named Agency of the Year in Advertising Age, Adweek and Creativity magazines several times each, and has also been selected as Digital Agency of the Year in Advertising Age and Business 2.0, and by The One Club. The firm is widely acclaimed for most successfully integrating traditional and digital media arts. Many of GSP's campaigns—got milk?, the Budweiser Lizards, Hewlett-Packard's "Invent," the National Basketball Association's "I Love This Game" and the E*TRADE chimpanzee, among them—are in the permanent collection of the Museum of Modern Art in New York. The got milk? campaign that Goodby originated has spawned hundreds of imitators, which are now listed in several places online. In 2002 Goodby served as the president of the Cannes Advertising Festival and has been head of the prestigious Titanium Jury. He has also chaired judging for the ANDYs and The One Club. In 2010 Adweek named him, along with Rich Silverstein, as Executive of the Decade. The two of them were key players in the 2009 industry documentary Art & Copy.
Goodby grew up in Rhode Island and graduated from Harvard, where he wrote for The Harvard Lampoon. Three years were spent as a political reporter in Boston. He began his advertising career at J. Walter Thompson and was lucky enough to meet the legendary Hal Riney at Ogilvy & Mather, whom he still thinks of as his mentor. It was with Riney that Goodby learned his reverence for surprise, humor, craft and restraint. He continues to believe that his success is a happy confluence of his mother, a painter; his father, a Wharton graduate; and his family, a constant reminder of irony and humility. Goodby is also a director, printmaker and illustrator whose work has appeared in TIME and Mother Jones. Two commercials he directed were selected to be among the top 30 advertising films of the 1990s by The One Club of New York. The website based on his "Poemhouse" installation (poemhouse.org) in St. Helena, California, has received thousands of visitors. In 2006 he was inducted into the Advertising Hall of Fame.
Jeff lives in Oakland, California, with his family, a dog, a cat, a rabbit, three horses and probably some other things he doesn't know about.