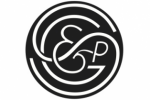 Goodby Silverstein & Partners,
San Francisco
Follow
Update
720 California Street
San Francisco, California 94108
United States
Phone: 415 392 0669
Fax: 415 788 4303
Goodby Silverstein & Partners Names Gareth Kay Chief Strategy Officer
October 5, 2011
Additional Appointments Bolster Strategy Function
SAN FRANCISCO (October 4, 2011): Goodby Silverstein & Partners today announced three key appointments in its Strategy department, starting with the elevation of Gareth Kay, formerly the agency's Director of Brand Strategy, to the new position of Chief Strategy Officer.
Additionally, Christine Chen, formerly Deputy Head of Communication Strategy, has been promoted to the role of Head of Communication Strategy.
In support of strategy for the Detroit office, GSP has hired Neil Saunders, previously Group Planning Director on Nissan for TBWA\Chiat\Day, as the Director of Brand Strategy for Goodby Silverstein & Partners, Detroit.
"I want to congratulate Gareth and Christine on their richly deserved promotions, and to welcome Neil to the fold," said Derek Robson, GSP's Managing Partner. "They are all enormously gifted strategists with great intuitive senses of how to build brands and grow businesses."
About Chen's move from Deputy to Head of Communication Strategy, Robson explained, "Over the seven years she has been with us, Christine has been attached to some of our most imaginative media thinking, such as the Häagen-Dazs Honey Bees campaign. As a strategic mind, she has been instrumental in a number of our recent new-business wins, including SONIC and TD Ameritrade."
In advancing Gareth Kay to Chief Strategy Officer, Robson said, "We have decided that it is time to recognize the impact that Gareth has had on the agency by elevating him to a role where he takes responsibility for both brand and communication strategy as our Chief Strategy Officer. He's a brilliant thinker, a recognized star in the industry and an all-around good guy."
For his part, Kay commented, "My job will be to continually evolve the discipline to make it more relevant, useful and inspiring in the simple belief that better strategy makes it more likely for better work to happen more often."
About hiring Neil Saunders for his new position at GSP Detroit, Jeff Goodby, Co-Founder and Co-Chairman of Goodby Silverstein & Partners, said, "Neil will bring a whole new dimension of perspective and thinking to our thinking on Chevrolet and beyond in Detroit."
Goodby added, "As an agency, we have always built the work from the strategy level up, and over the years, in recognizing that power, we have developed, arguably, the world's strongest Strategy department. This further progression of the department will keep GSP and its clients in the forefront of media, technological and cultural change."
About Goodby Silverstein & Partners
Goodby Silverstein & Partners, a unit of the Omnicom Group, is one of the world's most respected and most awarded advertising agencies. Founded in 1983, the company is based in San Francisco and has over 700 employees serving a broad array of national and international accounts, including Hewlett-Packard, Frito-Lay, Häagen-Dazs, California Milk Processors Board ("got milk?"), Adobe, Sprint, NBA and many others. For more information on GSP, please visit goodbysilverstein.com.