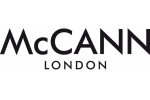 McCann London,
London
7-11 Herbrand Street
London WC1N 1EX
United Kingdom
Phone: 020 7837 3737
Fax: 020 7837 3773
Country Phone Code: 44
Xbox 360 - "Believe (300 sec)"
Microsoft
Title
Believe (300 sec)
Agency
McCann London
Advertiser
Microsoft
Brand
Xbox 360
Product Name
Halo 3
Product Category
Video Games/Consoles
Campaign Name
Halo: Heroic Story Telling (Believe)
Market
Sweden, United Kingdom, Spain
Country of Production
United Kingdom
Media Type
Case Study
Length
300 Seconds
Awards
EURO EFFIES / EACA Euro Effies, 2009 (Grand Prix) for
EURO EFFIES / EACA Euro Effies, 2009 (Gold) for 360° Integration

Story
SUMMARY:
The series was launched in 2002 with "Halo: Combat Evolved". 2004 saw the launch of Halo 2, which became the most played game on Xbox LIVE, Xbox's online gaming property. The game has gathered a hard core following of fans over the years, known affectionately as the Halo Nation. Halo 3's 'Believe' is a landmark campaign for 21st century integrated marketing communications, where media and creative have been combined across numerous channels to tell an epic story.

Starting with phase 1 - "Believe" for the Halo Nation –, it was necessary to build momentum and create a buzz in the pre-launch phase. A teaser spot was aired a year before launch which ran only once on TV in the 5 key EMEA markets. With internet promotion preceding the spot making it an appointment to view, it was simulcast live on xbox.com across the region in parallel to the TV airing.

Phase 2 followed by bringing to life the Museum of Humanity which meant being smart with media. Cinema and TV were employed for an epic, emotional launch of the concept and Internet for further reach, engaging long format films and interactive content.

The final phase before launch was focused on maximising buzz, noise and hype in the market with the key launch window at retail: long format AV and outdoor, online and print media, to roadblock the weeks in the run up to the title hitting shelves.

Simultaneously, a huge PR and events push drove unprecedented editorial column inches, throughout mainstream as well as specialist press, and ensured that the whole world was excited about the Halo 3 launch. The night before launch, celebrity film style premiere parties were held, linked to Xbox LIVE and to streaming on xbox.com.

The first hint of success was when pre‐orders for the game passed 1 million deposits across EMEA, before the game was even on shelves. By the end of the year, EMEA's to‐date sales were at 1.8 million – a full 20% ahead of the total year's target. This meant another 600,000 Halo Believers. The mission was to achieve the highest opening day sales ever recorded. Global opening day sales were recorded at £84m. This made it easily the longest 24 hours of revenue in entertainment history, at 110% of the old Spiderman 3 record. By the end of the first week, £150m had been collected in total – another record.