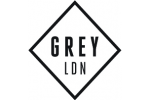 The Johnson Building 77 Hatton Garden London
London EC1N 8JS
United Kingdom
Phone: (+44) 020 3037 3000
Fax: (+44) 020 3037 3001
THE SUN AND TEAM NEWS CALL ON OUR BOYS IN BRAZIL TO #DoUsProud
May 29, 2014
The Sun and Grey London – part of WPP's Team News – have launched a World Cup-themed campaign urging the England team in Brazil this summer to 'Do us proud' – celebrating the fact that win, lose or draw, we just want our boys to go out there and play their hearts out.
#DoUsProud revolves around a re-recording of The Seekers' 1960s classic 'I'll Never Find Another You' by East London band Dexters. 200,000 free copies of The Sun's England Anthem will be available to download from thesun.co.uk/dousproud, where a free-to-access hub will collate England fans' messages of support from across social media to the boys in Brazil. The track will also be free to stream via Soundcloud.
The centrepiece of the campaign is a TV spot directed by former creative director and Creative Circle president Ed Morris through Rattling Stick, which features a shortened version of the song and puts a football-themed spin on the well-known karaoke format. Opening with a football player holding a ball, as the first lyric starts he heads it across to the next player, who heads it to the next, and the next…
From behind, we see that instead of having a name on the shirt, each player has a word to match the lyric. A 74 man, non-stop headers chain, all timed to the music and making the track a sure-fire sing-along.
The commercial launches on the night of England's Wembley friendly vs. Peru on 30 May, while the campaign also comprises extensive video-on-demand, press and digital out-of-home executions plus a social activation campaign from Grey's The Social Partners.
Dave Monk, deputy ECD at Grey London, says: "The World Cup isn't just about winning, this time it's about representing a nation, leaving nothing in the tank, playing with heart, and the fans singing from theirs. That's what The Sun campaign and the TV spot are all about. Finding 'The Seekers' 'I'll Never Find Another You' - a big hit in 1966 - was the genius of our creative team Rob Greaves & Sam Daly. The lyrics and the spirit of the tune was spot on, and Dexters' demo blew us away – they managed to make an old folk song bang up to date and relevant again. Top fellas. Top band."
Nick Stringer, Director of Marketing Communications at News UK, adds: "We believe this campaign is in tune with the mood of the nation as we approach the start of the World Cup – it's full of optimism, but measured and realistic which comes through in the lyrics in song. Ed Morris and Grey London have perfectly captured this in what is an honest, real and engaging spot for The Sun, the paper that football fans love for behaving like a fan itself."
Attachments
Title: Do Us Proud
Brand: The Sun