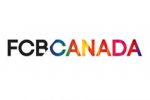 219 Dufferin Street Suite 302C, Liberty Village
Toronto, Ontario M6K 3JI
Canada
Phone: 416 483-3600
Fax: 416 489-8782
Sun Life Shines on Draftfcb
May 6, 2013
Toronto, May 2nd, 2013 – Sun Life Financial has named Draftfcb Canada Agency of Record to support the company's advertising, branding and marketing initiatives.
"We are thrilled to have been selected as Sun Life's new agency partner. To have the opportunity to work with such a prestigious brand is exciting for the entire agency," said Paul Mead, President of Draftfcb Canada.
"They were also looking very closely at 'fit' between themselves and their chosen agency," said Draftfcb Business Director Paul Williams. "We think the fit is outstanding. It's going to be a very strong partnership."
"We're excited to have Draftfcb Canada as our new agency partner to work with us on innovative marketing concepts to help us to reach Canadians in new ways," said Bill Ramsammy, Assistant Vice-President of Corporate Brand and Marketing, Sun Life Financial.
"As one of Canada's most trusted and recognized brands, Sun Life will work with Draftfcb Canada on creative campaigns that play to these strengths and promote our commitment to helping Canadians achieve lifetime financial security," said Ramsammy.
Draftfcb Canada and Sun Life will now begin to work on the upcoming national advertising campaign slated to launch later this year.
###